Do you really need a mortgage broker?
Are you trying to decide whether or not to use the services of a mortgage broker? Are you having trouble understanding the benefits a broker can offer? This article will help to clarify the many benefits and advantages that come from using a mortgage broker's services when applying for a home loan in Australia. With a basic understanding of broker services, many Australians will find it easier to make an informed decision when it comes to getting help with their mortgage needs.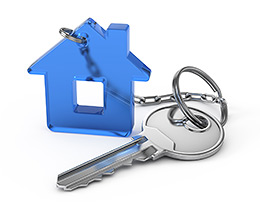 What is a Mortgage Broker?
A mortgage broker is a person who represents a majority of Australia's mortgage lending institutions. They work in the same way as an insurance broker, offering a person a variety of options from many different companies. When you work with a bank or lender's representative, they can only offer the products available through the lending institution that employs them. They may not even be aware of products offered by other lenders. By using a broker, you are working with an independent representative who can analyze your situation and help you choose the best product and lender for your needs.
Getting All the Bases Covered
A broker can work as an agent for most Credit Unions, finance companies, Australian banks, Trust Companies and private lenders. When you visit a mortgage broker seeking property or home financing, they can analyze your situation and recommend products from a variety of lending institutions that they have a relationship with.
In Australia, a mortgage broker is a trained licensed professional whose business is regulated by the American Securities and Investment Commission (ASIC). The Government controlled ASIC offers consumers a level of protection. The broker's license is meant to show that when a borrower uses their services, they are working with a person who has a thorough knowledge of mortgage products and can provide a certain level of service when meeting the needs of their clients.
How Does Using a Broker Benefit a Borrower?
You Can Save a Lot of Time: If you are shopping for a mortgage by applying directly to the lenders, you may have to go to 4-5 major Australian banks. This can be time-consuming since each bank would want you to fill out their application and meet with their representative, without even knowing if you qualify. With a broker, you will meet with one person when it's convenient for you and they will shop for your mortgage so that you don't have to waste your time.
One Credit Score Inquiry: When most Australians go shopping for a mortgage they don't realize that each bank will initiate a credit inquiry. In some cases, these inquiries can affect your credit score. If you go to several banks you may have multiple inquiries listed on your credit report. A broker only needs to do one credit inquiry. After getting your credit score they can move forward with shopping for a lender.
You Can Save Money: Many people are under the false impression that they will have to pay a mortgage broker for their services. Some hesitate to work with brokers because they believe it will be expensive. What they don't know is that most mortgage brokers don't charge the borrower any fees. They are paid by the lender for bringing them business. When you use a broker you receive free unbiased advice about mortgages and home buying.
You Get the Best Rates: Mortgage brokers rely on repeat business and referrals, so they don't play around when it comes to getting their clients a good deal. By using them you guarantee that you'll get the best rate that you qualify for. Some banks even offer special rates to them in order to get them to bring more business their way. Using a mortgage broker is often the only way to get these special rates.
You Get Fast Approvals: A mortgage broker can get your loan approved in as little as 24 to 72 hours. Most retail banks are not able to get an approval that quickly. You get a fast approval without any additional fees and at the best interest rate available. If you go directly to the lenders you may need to wait weeks for an approval and have to waste time negotiating a better rate.
You Feel More at Ease: A lender or bank representative is interested in getting their job done. A mortgage is interested in building a relationship so that you'll come back to them the next time you need a mortgage or refer other people to their business. That means they'll take the time to explain the mortgage process, answer any questions and provide comfort to first-time home buyers.
The mortgage broker will take the time to read through the terms and conditions of your mortgage to ensure you don't get any surprises later on. They will also provide you with options in case you do not like the lender or the terms of the mortgage being offered. This allows you to make an educated choice and feel at ease about your final decision.
Where Will You Go the Next Time You Need Mortgage Financing?
Australians no longer have to place their trust in a bank or lending institution when it comes time to get a mortgage. Consumers have a vast amount of information available to them, which can give them an advantage when it comes to getting a mortgage. A mortgage broker is one more source of information for a borrower. They can not only help you understand the mortgage process, they can also help you analyse the products available and choose the right one to suit your needs.
Using a mortgage broker does not mean you're choosing between the broker and your bank. They can help you apply to a particular bank if you choose. However, if you go to your bank, it's not likely that they'll tell you whether another bank offers better terms or has a lower rate. That's the benefit of using a mortgage broker, they offer you the chance to choose which lender will be best for you.